Economy Management Best Practices
Wall Street to Main Street: News, Views and Commentary: May 1, 2006 by Louis Victor
It's Monday May 1, 2006, and kicking off the first day of May is a massive protest that will be taking place across the United States today in protest of the pending immigration bill that would make being an illegal immigrant in the United States a felony.
If this bill does get passed this will have an impact on the U.S. economy, companies like Tyson Foods (NYSE: TSN), Cargill and Swift have said that it will shut down several beef and pork plants to allow workers to attend the rallies.
The NAMC Newswire's "Wall Street to Main Street" segment in its entirety is only available to subscribers. Don't miss out and Keep in mind that all subscriptions are free and will remain that way. All that you need to do is go to www.namcnewswire.com and add your email address to receive the full segments. We value your privacy and all email addresses are only used for NAMC related items and not shared with any third parties.
We want to hear from our readers/listeners, so drop us a line, maybe you have a question about a certain company or perhaps you want to introduce us to a company that we should know about.. All that you need to do is either shoot us out an email using our contact form on our website at www.namcnewswire.com or give us a call toll free at 888-463-9237 between the hours of 6:30pm and 12am EST weekdays. Your question could be a part of the Wall Street to Main Street radio show that is syndicated daily.
Remember that you can always listen to the NAMC Radio on Streetiq.com, the leader in financial podcast. www.streetiq.com and is also available on iTunes.
Political Front As the deadline has come and gone, the tension builds as it relates to Iran and the enriching of uranium. Iran said that it would cooperate if they did not have to deal with the United Nations. That sounds a tad bit suspicious.
Still on the subject of Iran, they deny entering Baghdad to hunt down and attack Kurds, this just puts a nice spin on our efforts in Iraq and the pending conflict in Iran.
For the entire segment subscribe to Wall Street to Main Street for FREE at www.namcnewswire.com


China Could Open Doors for More IPO's
The China Securities Regulatory Commission has given an indication that they will once again open the doors for additional public offerings. This is comes close to year since China put the brakes on new offerings, in a statement that came out of their office they said that fundraising including IPO's will resume according to market oriented conditions. The only worry is that funds will rotate out of existing publicly traded companies to roll into the IPO's. Movers and Shakers Some major movers in Friday's trading session included Amerigroup Corp (NYSE: AGP) which traded up $3.87 to close at $25.83, Commscope, Inc (NYSE: CTV) which traded up $4.72 to close at $33.05, Snap On (NYSE: SNA) which traded up $4.03 to close at $41.50, Agnico Eagle Mines (NYSE: AEM) which traded up $3.19 to close at $6.70, Intuitive Surgical (NASDAQ: ISRG) which surged up $23.83 to close at $127.00, Ventana Medical Systems (NASDAQ: VNMI) which traded up $7.90 to close at $48.70 and Advent Software (NASDAQ: ADVS) which traded up $3.82 to close at $35.20.
Economy management best practices training course Subjects: Supply and demand, macroeconomic, Microeconomics, government regulations and law, International business, global digital economy, knowledge economy, Pareto 80/20, Hofstede National Differences. Training Workshop:

Managerial Economics Classes:
Managerial Economics Course - Online Distance Learning
Understanding and leveraging local and global economic forces

<Sponsorship>



Most Respected CEOs &
Management Thinkers


American Airlines


Auditing


Investment Banking

Investment Banking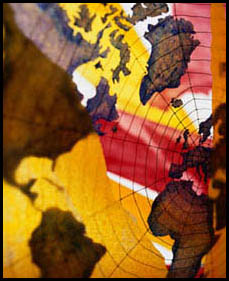 Las Vegas Graphic & Web Design
Professional
Graphic Design & Web Design in Las Vegas


Management Training Courses in Las Vegas USA
Leadership Training & Management Courses in Las Vegas